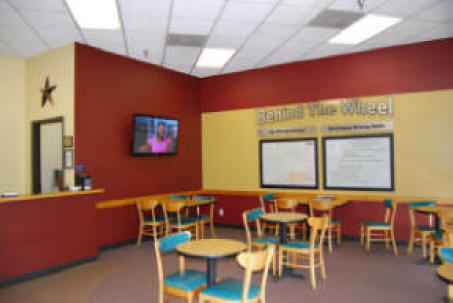 Our Hwy 75 McKinney Driving School Offers:
A Convenient Location at 1434 N. Central Expy #101, McKinney, TX 75069

Committed to saving lives and serving the community!

We employ only the BEST Driving Instructors

Only Driving School of North Texas is licensed to teach our State Certified driving training system.

ADVANCED training centers

Vehicles equipped with the highest SAFETY standards
ENROLL NOW!
Our Driving School in Hwy 75 McKinney, TX is committed to teaching:
1) Safe Driving Skills & Positive Attitudes, 2) Defensive Driving Procedures, 3) Texas Laws, 4) Rules of the Road, & More!
ENROLL NOW!
We are in the driver training business to
Save Lives
 and
Serve Our Communities
 by improving safety on our roads and in our communities. Our
Driving School in Hwy 75 McKinney, Tx
saves lives by providing the very best driver training programs in the industry.
Our driver training system incorporates a structured approach to developing novice driving skills. Our comprehensive in-car curriculum, supported by defined driving routes introduces and challenges the new driver to 43 separate driving maneuvers. Our in-car curriculum is structured to support both the building of a new drivers' confidence level and driving competency.