Driving School of North Texas offers transportation for our students in our 15-passenger vans. This is a first come-first serve opportunity for our 3:30 pm classes. Call to make sure space is available and to be placed on our list.
Shuttles leave on time. Please do not be late!

Shuttle Service $24.00
No refund for unused shuttle service.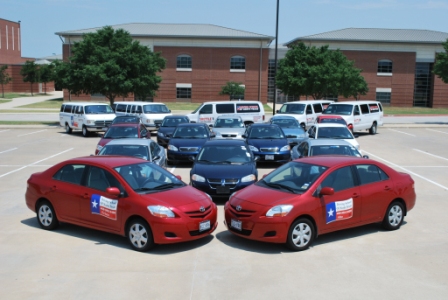 Pick up location and times we leave:
MCKINNEY
469-952-2400
McKinney HS – 2:37
Front of School/Student Parking Lot
North HS – 2:37
Front of School at the far side of where buses pick up
Boyd HS – 2:50
Front of School/Parent Pick Up Area